Post 23 October 2013
Hits: 3391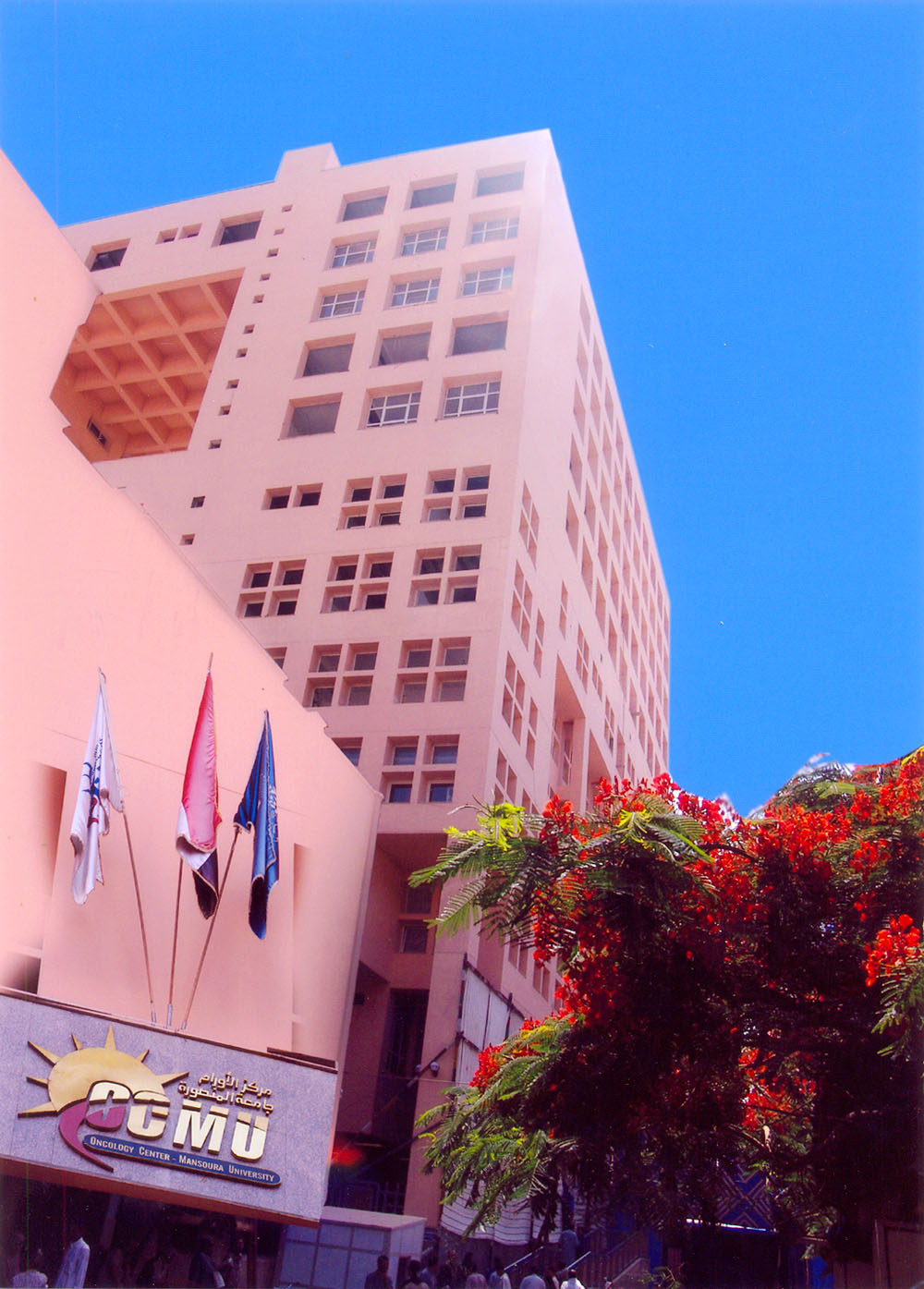 Establishment of the center
Centre was established based on the decision of the University Council session twenty after Hundred. held on Monday 10/29/1984 has been the adoption of the Rules of Procedure of the University Council session Center No. 324 dated 25/6/2001

The total area of the center
Centre was established on the land of an area of about 2,500 square meters.
Objectives of the center

1. Provide all the services integrated preventive and therapeutic advanced for all citizens of the provinces of the Delta and the Swiss Canal.

2. The provision of health care for patients with acute and critical situations and in all disciplines tumors (digestive system - liver - blood - bone marrow transplant cases).

3. Upgrading education for physicians in the fields of different ways of oncology treatment , prevention and early detection.
4. Teaching students in undergraduate and training of resident doctors of the different branches, as well as postgraduates looking forward to obtain a master's degree or doctorate in Specialization.

5. Training medical personnel to assist in the area of specialization.

6. Conducting clinical research, laboratory and pilot in the fields of oncology academic, therapeutic and preventive with a focus on the study of the surrounding environment and its impact in this area and try to control them.
7. Conduct joint research projects with universities and other local and international centers.
8. Early detection of cancer
Project was held for the early detection of breast cancer. 13.100 female were examined Over two years throughout the province and about to start early detection of liver cancer.

Nike
latest Nike release | Nike Dunk Low Disrupt Pale Ivory - Grailify