Post 03 August 2020
Hits: 2884
In the name of GodtheMerciful
(Say work will seeyour workandHisProphetand the believers)
(Great truth of God)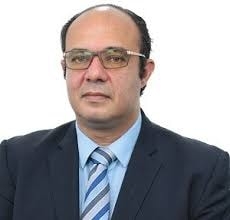 I am honored to cost me young generations, my colleagues and my professors, Departments of OCMU to carry the banner of this great edifice;oncology center -Mansoura University.
This center, which provides medical and community services for all cancer patients of Egypt from the Delta and Canal Cities ; because of its modern scientific technology in the diagnosis and treatment methodology.
This edifice, which is the castle of science and education in the field of oncology and surgical oncology for our undergraduate students and postgraduates (Masters And PhD) as well as the draft of continuing medical education for the graduates working in the Ministry of Health and health insurance hospitals, as well as the military and the police hospitals.
In the area of​​ training the c

oncology center -Mansoura University

have prestige between the doctors and the Ministry o fHealth and fellowship, as well as doctors from Arab and African Countries, Eastern Europeand Asia for its distinct training courses and scientific purposeful conferences.

oncology center -Mansoura University

is one of themedical centers, of Mansoura University; The medical capitalof Egypt
.Our mission is to provide the best medical services for all cancer patiens, And our vision is to assure national and international quality and accreditation. We are all working on the heart of one man in all specialties ofpediatrics.
Sincerity - Excellence-Quality-development- Accreditation
Are the principles of the Future stage , Our hands out stretched to receive your suggestions and opinions.
Center Director
Prof:\ Walled El Nahas
jordan Sneakers | Nike Air Force 1 , Sneakers , Ietp STORE